This specialized E-band radar assists in coupling operations of shunting loco and railcar, also for loco in driverless autonomous mode. Precise data of distance and speed are intended to be passed to computerized control system of driverless loco or to be displayed for driver at manned loco on additional display (as option).
Read ELVA's article E-band Radars and Radar Sensors for Rail Applications to learn more about all types of rail radar apps.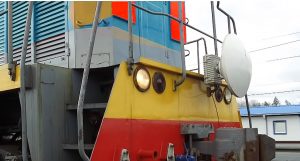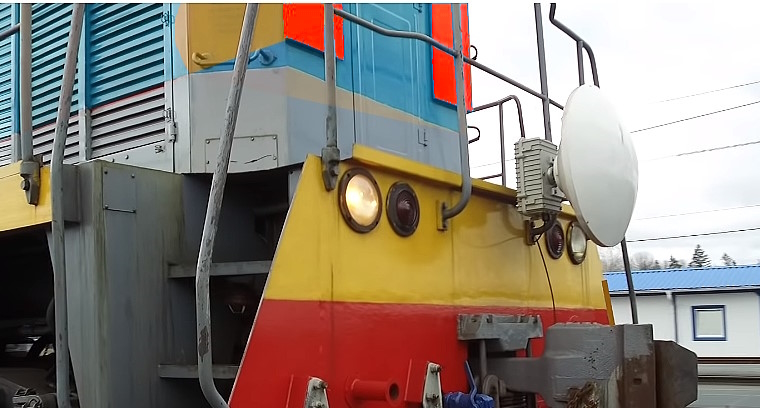 All-weather 76 GHz radar eliminates crucial drawbacks of laser speed & distance detectors such as errors in operation at "direct sun in the eye" conditions or at foggy/snowy weather.
FCC and national regulators over the globe allow unlicensed radar operations in the 76-77 GHz band for collision-avoidance purposes.
 E-band Radar Features for Shunting Loco
The radar determines distance between coupler heads of loco and car with an accuracy of 0.15 m.
Fine measurement can be done at direct sunlight, at night and severe weather conditions (rain, snow, fog).
The radar reliably determines the distance to the car ahead exactly on the track on which the locomotive is moving at distance of up to 300 m.
Presence of trains on neighboring tracks is determined but not interferes to loco control.
Radar allows effectively use driverless shunting locomotive at speed of up to 40 km/h.
Loco Radar Specifications
Parameter name
Parameter value
Distance resolution
0.15 m
Distance detection range
1.5 to 300 m
Speed detection range
1 to 100 km/h
Speed  resolution
0.5 km/h
Main reflector diameter size
600 mm (300 mm by order)
Beam width
0.4 deg (0.9 deg for 300 mm antenna)
Radar transmitter emission power
10 mW
Radar operating frequency
76 GHz
Operation mode
CW
Sweep range
1000 MHz
Interface protocol
Ethernet UDP
Sampling rate
4096 points per 2.0 ms or 5.0 ms
Data range
14 bits
Enclosure
IP65
Communication connector
RJ-45
Ambient temperature
-40 to +50 °С
Atmospheric pressure
84.0-106.7 kPa (630-800 Torr)
Relative humidity at < 35°С
< 95%
Power supply voltage
18 … 36 V DC
with DC converter to loco voltage (optionally)
Power consumption
< 25 W
Weight of Distance sensor head
5.5 kg
Weight of 300 mm/600 mm antenna
3.5 kg / 4.6 kg
Radar Delivery Kit
Radar in IP-65 case with sealed cable hose for DC power and Ethernet. The hose length is by customer order.
Antenna with radome, basic diameter is 30 cm, 60 cm antenna as option.
Mount to fix radar on locomotive railing or similar place.
DC converter to powering radar from loco battery if loco voltage is more than 36 V DC (optional).
Detailed description of radar row data specification, intended for loco computerized control system.
ELVA software application for visualization of radar data.
Radar Operation manual in PDF.
According to customer order, an additional software application for visualization of radar data could be developed by ELVA team.
For more information, including video of radar operation, please email sales@elva-1.com
Live view of locomotive radar signal combined with record from frontal video camera