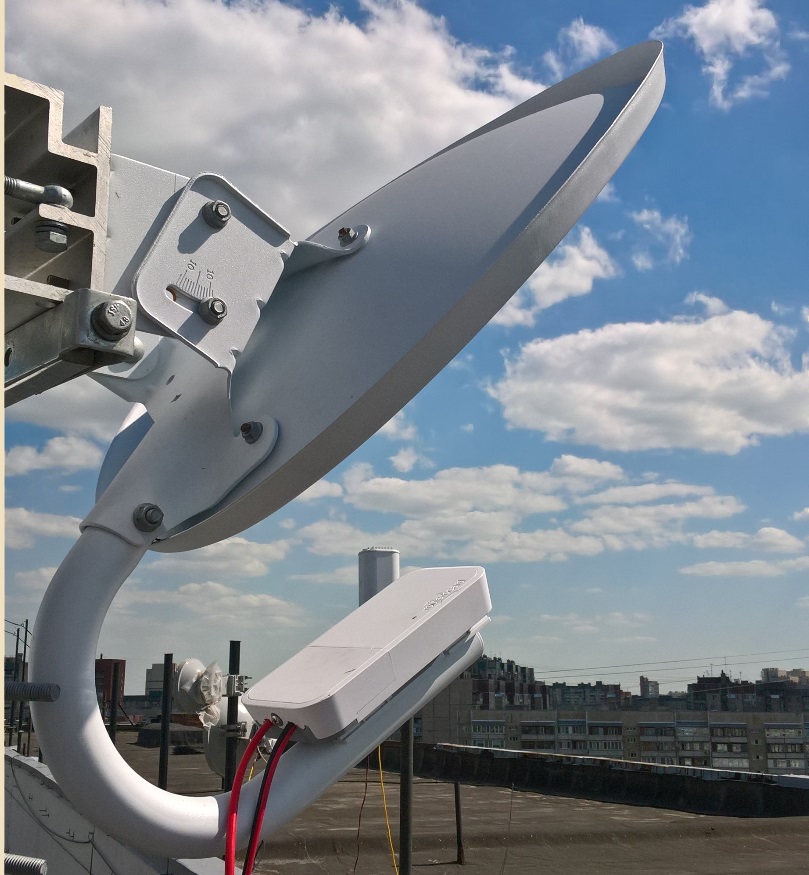 1GE PPC-1000-V 60 GHz link brings low cost alternative to laying multi-wire array fiber for FTTH/FTTP. With PPC-1000-V, gigabit connection to home or to small business premises could be deployed at very short time and for affordable cost. Internet providers, Safe City operators or telecom operators don't need permission from city authorizes to digging roads, nor from electricity company for renting electric masts for cable laying. The link operates under wireless standard 802.11ad for 60 GHz spectrum.
Radios operating in the license-free 60 GHz band (V-band) have characteristics that make them significantly useful for last mile gigabit connections. Federal Communications Commission (FCC) set aside an unprecedented continuous block of 7 GHz of license exempt spectrum between 57 ~ 64 GHz. The majority of the globe has done the same at varying points between 57 ~ 66 GHz.
PPC-1000-V Features
ELVA-1 PPC-1000-V is outdoor radio, designed for temperatures from -40 °C (-40 °F) to +70 °C (158 °F) to operate in different climate zones.
• Operating distance up to 1 km (0.62 mi) 
• Up to 1000 Mbps throughput
• Powering by POE (Power over Ethernet) or traditional DC socket
For more information and specs, dowlload  PPC-1000-V datasheet (PDF).