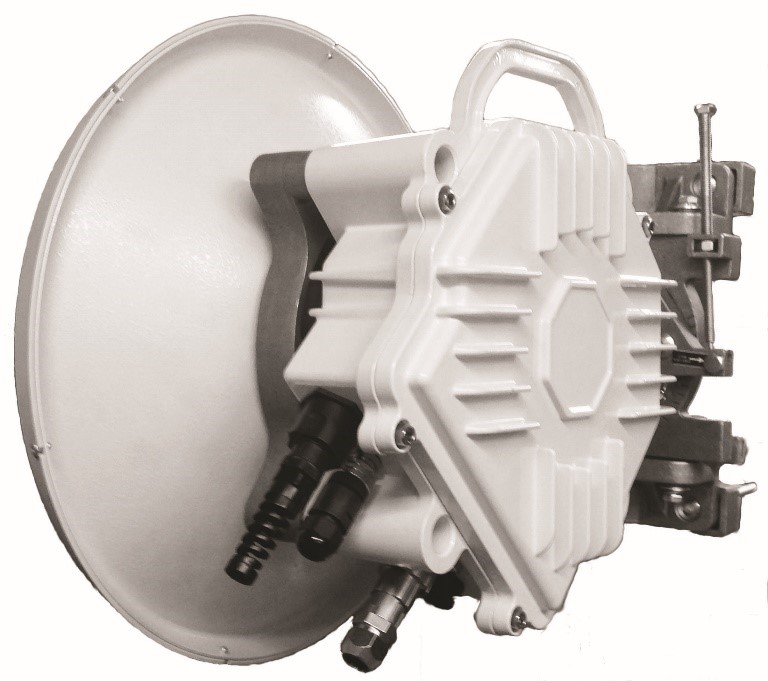 The Best Performance 10 gbps Radios in the Industry
MOBILE USERS
please also come to
http://tele.elva-1.com/
PPC-10G radio delivers true full duplex 10 Gbps throughput for vertical markets as 5G/4G, enterprise connectivity, Safe City and other high capacity networks. ELVA-1 mm-wave 70-80 GHz radio links are the most long-range ones in the industry for E-band with proven cases on 19.5 km, 15 km and 11 km.
Wide choice of modification of the radio are available, including 20 Gbps 2+0, high-power transmitter and built-in L2+ switch, with possibility of combining these features in one radio by customer order.
Applications for High Capacity Networks
5G/4G/LTE+ backhaul (with SyncE feature supported)
Enterprise campus and industrial park networks
Wireless alternative to FTTH backbone
4K UHD video streaming over wireless channel
Fiber network 10GE extension
Key Features
70-80 GHz (E-band) and 40.5-43.5 GHz (Q-band)
Full duplex 10Gbps at E-band, 7.2 Gbps at Q-band
Aggregation into 4x 10Gbps channel from single footprint
Longest distance in the market, up to 15+ km @10Gbps
High Tx power, 17 to 19 dBm (50 to 79 mW) at QAM 128 / 20 to 26.5 dBm (100 to 447 mW) at QPSK/BPSK
Advanced 20 Gbps 2+0 radio with single antenna
Modifications with built-in L2+ switch or/and high-power transmitter
Adaptive to weather, QAM-256 to BPSK modulation
SyncE and PoE supported
AES, on band management and pocket head suppression
Tunable central frequency @31.25 MHz step (excluding HP modification)
FCC and CE approved
Easy installation, zero-footprint
Carrier Grade Radio
PPC-10G is IP radio link which intended for point-to-point applications with fiber-like reliability. This millimeter wave radio operates in lightly licensed 71-76/81-86 GHz (E-band) spectrum which is governed by low fees and quick processing of licensing application. PPC-10G is also available in licensed 40.5-43.5 GHz (Q-band) frequency format. Radios in both E-band and Q-band are shipped with 1 ft or 2 ft antennas.
The PPC-10G platform is based on state-of-the-art MMIC chips, which support Quadrature Amplitude Modulation in digital data radio communications. Using QAM 128, PPC-10G requires only 2 GHz bandwidth at 70/80 GHz for 10 Gpbs rate. For Q-band, ELVA-1 has pioneered the implementation of QAM 256 technology to achieve the best spectrum efficiency in the industry.
When the link`s SNR (Signal to Noise Ratio) is high (during good weather conditions), operation at full capacity is enabled, reaching the maximum speed of 10 Gbps. In case that the link`s SNR drops significantly (during heavy rain), the channel throughput will be reduced.
Choice of Modifications
ELVA-1 delivers modifications of PPC-10G radio to satisfy customers according to their business needs.
Modification

Key feature

E-band

Q-band

1ft or 2ft antenna

AES

Band
management
/packet head suppression

SyncE
PoE
optionally

Tunable
central
frequency

PPC-10G

Basic 10GE link

+
+
+
+
+
+

PPC-10G-L2

L2+ switch

+
+
+
+
+

PPC-10G-HP

High power Tx

+
+
+
+
+

PPC-10G/2+0

2+0 aggregation

+
+
+
+
+
For 70/80 GHz E-band radio, all advanced features of built-in L2+ switch, high-power Tx and 2+0 could be combined in one link.
For 40.5-43.5 GHz Q-band radio basic version PPC-10G 7.2 Gbps currently is available, modifications are at product roadmap.
PPC-10G Product Code
To order the right model by its product code, please use the following encoding schema:

For example, PPC-10G link with 2 ft antennas, 71-76/81-86 GHz band has code PPC-10G-E-2ft.
To have L2+ switch option please add "L2" to code.
To have HP (High Power) option please add "HP" to code
To have 2+0 aggregation option please add "/2+0" to code
Notes: For HP (High Power) radio, its central frequency is factory preset (not tunable by user), please advise its value at the order.
Delivery Pack
Each delivery pack for 1 radio set consists of 3 boxes.
1 box with 2x PPC heads, 49x39x41cm, 16.6 kg
2 boxes with antennas:
for 30 cm antennas: 2 boxes of 50x50x30cm, 8.7 kg each
for 60 cm antennas: 2 boxes of 75x75x46cm, 14.7 kg each
for 90 cm antennas : individual packaging, contact us for detail
Regulator approvals
An FCC ID is the product ID assigned by the FCC to identify wireless products in the market. The FCC chooses 3 or 5 character "Grantee" codes to identify the business that created the product. In this case, ELVA-1 grantee code for FCC ID: 2AIXT-PPC-10G-E is 2AIXT. The remaining characters of the FCC ID, -PPC-10G-E, are associated with the product model. These letters are chosen by the applicant.
ELVA-1 PPC-10G 70/80 GHz 10 Gbps MMW Link has been examined for compliance to 2014/53/EU Radio Equipment Directive (RED) at Washington Laboratories, Ltd. The RED's predecessor directive, the R+TTE Directive 1999/5/EC, was introduced in 1999 and now is obsolete. This has led to a conformity assessment regime based on manufacturers' declarations.
Declaration of Conformity to 2014/53/EU Radio Equipment Directive (RED)
Datasheets
For more PPC-10G specifications, please download datasheets.
Download also: ELVA-1 Dual-band Urban-Scale Wireless Networking Concept booklet on how to use PPC-10G radios to build city-scale 10GE wireless network.
Application examples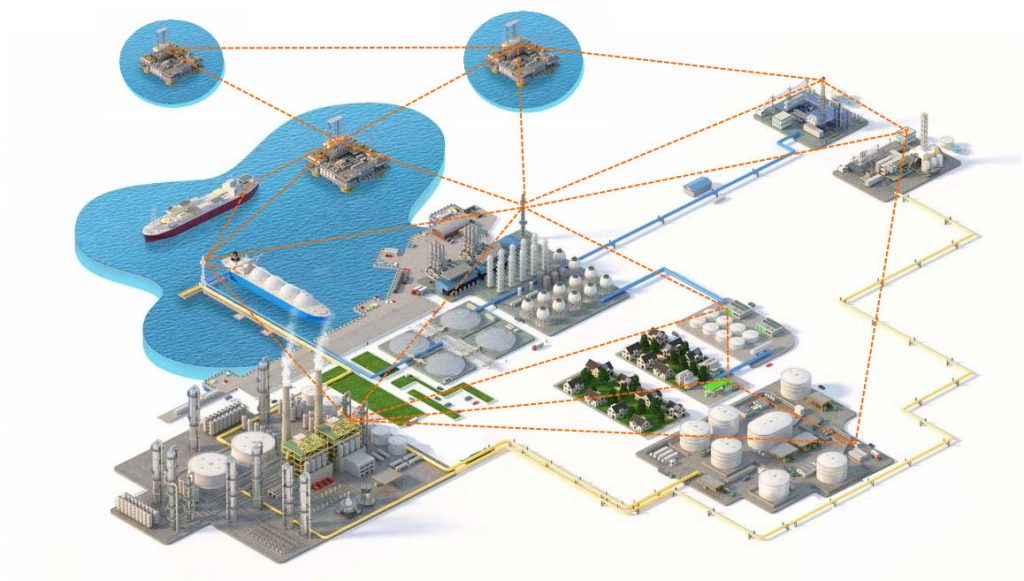 Photogallery