An authoritative international research bureau admitted Elva-1 company as one of the most perspective developer of systems operated in millimeter range
"Research and Markets" performed the detailed analysis of equipment market, operating in millimeter wavelengths range, starting from 2009 year. By this research technological capability and market potential up to 2018 had been investigated and covered such regions as USA, Canada, Japan, as well as European and Asian territory.
Report contains activities of 40 companies including top strongest market-players as:
– Aviat Networks, Inc.
– BridgeWave Communications, Inc.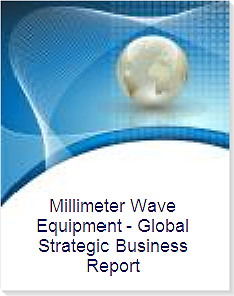 – DragonWave, Inc.
– E-Band Communications Corporation
– ELVA-1
– INTRACOM TELECOM
– NEC Corp.
– Siklu Communication Ltd.
– Trex Enterprises Corporation.

The most promising and perspective companies were named:
– 4Gon Solutions (UK)
– BTI Wireless (USA)
– DOK Ltd. (Russia)
– FastLinks Wireless (USA)
– HXI LLC (USA)
– Loea Corporation (USA)

Check report details at : http://www.researchandmarkets.com/reports/2634507/millimeter_wave_equipment_global_strategic#pos-1