Marcatel Installed ELVA PPC-10G-E 10 Gbps Link in Monterrey, Mexico
ELVA PPC-10G-E 10Gbps wireless E-band link has been installed by Marcatel in Monterrey, Mexico over a 3 km (1.86 miles) distance. Marcatel has tested the link according to RFC2544 and confirmed full compliance to its specification.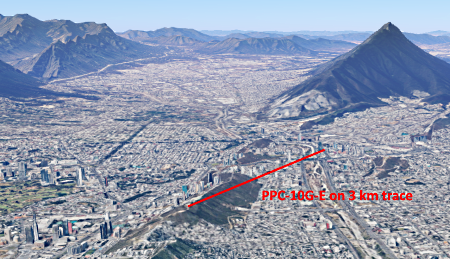 Marcatel, the Mexican global telecom operator, has installed the ELVA PPC-10G-E 10Gbps link in Monterrey, the capital and largest city of the northeastern state of Nuevo Leon, in Mexico. The 3 km (1.86 miles) link runs from Marcatel's headquarters on Ave. San Jeronimo to a communication site tower located on a 760-meters-high hill, southeast of Marcatel's HQ & Network POP.
In January 2018, the Marcatel team fulfilled an extensive testing for ELVA PPC-10G-E 10Gbps wireless MMW link according to RFC2544 methodology. PPC-10G-E throughput tests have confirmed that the link fully satisfies its specifications.
Engineering Manager, Sergio R. Lopez, stated that "at Marcatel, we are constantly looking for innovative telecom technologies including 10 GE wireless links to implement them within our backbone network to meet growing traffic demand from our clients. We were satisfied with the RFC2544 test results we got for the ELVA PPC-10G-E link. All critical parameters of 10 Gigabit Ethernet throughput are excellent for this 70/80 GHz link at such long distance, especially considering zero level for alarms/errors."
The RFC2544 standard is intended to assess different parameters usually included in service-level agreements (SLA) from network service provider to Carrier & Corporate customers. With completed RFC2544 tests, the service provider can confirm that working parameters of offered Ethernet connection complies with capacity and SLA expectations.
The PPC-10G-E broadband link provides full-duplex data rates of up to 10 Gbps in a single, zero-footprint, all-outdoor solution. Among ISP applications, the link is intended for Security/Safe City applications, 5G/4G+/LTE Backhaul, Corporate Campus Networks, IPTV, etc. 10 GE millimeter wave (MMW) technology is the best choice for wireless connectivity on distances over 1 mile where free-space optics become unstable.
***
About Marcatel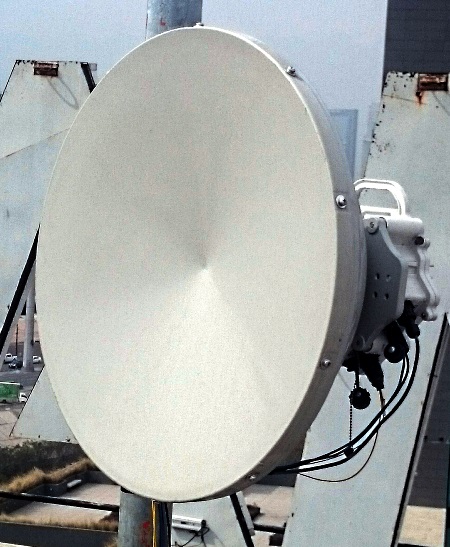 Marcatel is a Mexican telecommunications company with more than 50 years of experience in the industry. The headquarters is located in Monterrey, Mexico. We offer customized, innovative products and services to national and international carriers, always providing excellent service quality, ensuring neutrality, low latency and high availability; as well as providing our customers with a unique quality and diversity of services. With a large optical fiber network, we have coverage in Mexico, USA, Canada, South America, Europe and Asia.
Marcatel Group's companies include Aldea, Gusma Properties, Faisa and Fundación Marcatel.
Aldea is a wholly owned subsidiary of the Marcatel Group, and a leading provider of high quality video services and solutions for the television and media industries. The company provides end-to-end worldwide transmission and content distribution services and operates an extensive fibre-based network. Learn more about Aldea at www.aldea.tv 
For further information: https://www.marcatelcarrier.com
About ELVA-1
Founded in 1993, ELVA-1 is a well-known player on industrial and scientific instrumentation markets as supplier of components and systems for frequencies from 30 GHz to 1THz. Since 2000, ELVA-1 designs and manufactures ultra-high-speed radio links according to ECC and FCC requirements. The link operating frequencies include 40.5-43.5GHz, 71-76 & 81-86 GHz, and 92-95 GHz with emphasis on 71-76 & 81-86 GHz.
For more information: https://www.elva-1.com